Doing Big Things On a Little Mountain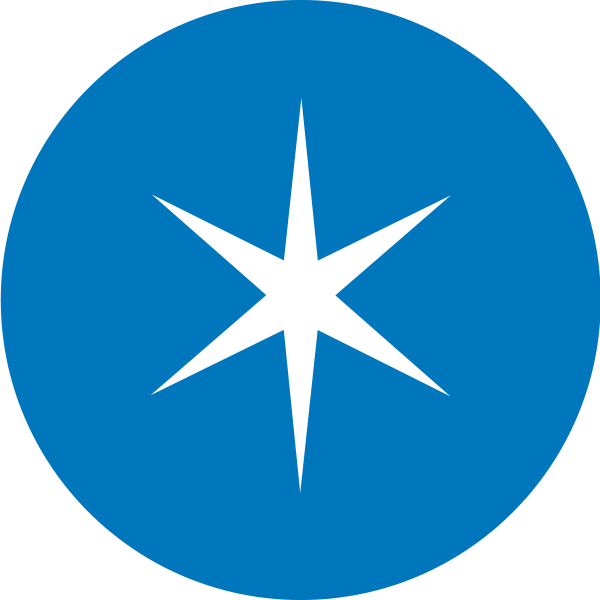 The Doing Big Things on a Little Mountain Online Event is an opportunity for individuals to find out more about what we do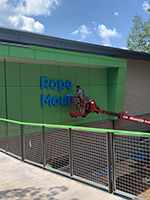 and what's next for Roper Mountain Science Center.

Well known public speaker, speech coach and Greenville Water Commissioner Deb Sofield will serve as our emcee. Former U.S Secretary of Education Dick Riley will provide remarks and Greenville Water Commission Chairman Phillip Kilgore will discuss the importance of our new Environmental Science and Sustainability Center and its impact on our community.

Plus, you will receive a unique preview of our new Center and hear more about our future plans!

Roper Mountain Science Center has been doing big things on a little mountain since 1985. We provide hands-on, standards-based science learning labs for students, inspiring education programming for the public, and state-of-the-art training for teachers. Last year, we served almost 80,000 students in school programs, 50,000 children and adults through our public programs, and over 500 science teachers via the Science PLUS Institute.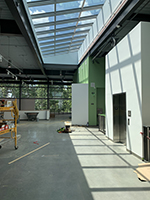 The tremendous growth in Greenville and the Upstate over the past few decades has helped to drive the expansion of our programs, filled our existing facility, and fully maximized our services. To meet this need, Greenville County Schools has made a $12.2 million investment in a new Environmental Science and Sustainability Center on our campus. The 30,000 square foot facility will provide unique and immersive educational experiences that foster stewardship of natural resources and engage students and visitors in hands-on learning about the Greenville watershed, the water cycle, and personal and global sustainability.

Expanding our physical footprint by one-third and allowing us to greatly increase our offerings to students, teachers and the public, the Center will feature exhibits that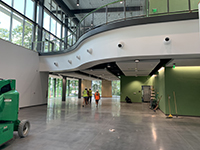 highlight the Upstate's natural resources, demonstrate how our actions influence the future of our community, and visualize the process of the water cycle through the local Greenville watershed. In addition, it will feature 7 flexible classrooms and an on-site cafeteria.

Recorded Doing Big Things On a Little Mountain Online Event with Guided Tour of the new Environmental Science & Sustainability Center
Roper Mountain Case for Support
Self Guided 360 Tour of the new Environmental Science & Sustainability Center
Want more information or to talk to someone at Roper Mountain?
Contact Phyllis Henderson at pjhenderson@greemville.k12.sc.us or 864.355.8915.
---
---