Educator's Directory
*COVID-19 Update*
March 13, 2020
1:30pm
RMSC Suspending Out of District Instructional Programs
Because of the fluidity of the rapidly changing COVID-19 situation and the hands-on nature of the activities on the Mountain, we have decided that until further notice Roper Mountain Science Center is suspending visits for out-of-district school groups. Some student groups from outside Greenville County Schools have already cancelled reservations due to restrictions put in place by their own districts.  We will immediately notify all schools remaining on our March calendar and will stay in touch with those schools scheduled for April and beyond. This decision was not made lightly, but has been implemented to further protect our students and staff and to ensure all students co-mingling with our students and staff are operating under the restrictions GCS has put in place regarding quarantines and screening.  Again, this decision only impacts daytime instructional programs involving visiting student groups.
Starry Nights, because it is a public event, is continuing at this time.  Saturday's Space Day has already been postponed because of NASA travel restrictions that impacted the availability of the keynote speaker.
 
---
Bring your students to experience the most unique 62 acre Science Center in South Carolina featuring:
• Hall of Science with STEM, Physics, Chemistry, and Robotics labs
• Natural Science habitats, Marine lab, Mineral Lab, Rainforest, and animals
• Living History Farm, log cabins, one-room school, heritage gardens
• The second largest Planetarium in the state and 8th largest refracting telescope in North America
• Butterfly Garden, Arboretum, nature trails, and more…

---
Important Links
2019-2020 Educator Directory

Pre and Post Visit Information for Field Trips

Registration Form
Registration forms can be submitted electronically or scanned and emailed to our Scheduling Office at dogle@greenville.k12.sc.us.

1st Grade
2nd Grade
3rd Grade
4th Grade
5th Grade

6th Grade
7th Grade
8th Grade

9th-12th Grade
---
Lunches
The Science Center provides no food service so bag lunches should be brought with you. Picnic areas are available between programs and are assigned at the teacher's request. Please prepare and have students dress appropriately because some shelters are outdoors.
In addition, some schools arrange with local food vendors such as our Community Partner Chick-fil-a of Pelham Road to deliver lunches. Click here or click the logo below for more information. To order, send an email to ChickfilaPelhamCatering@gmail.com and let them know the date of your field trip, how many meals you want to order, and in which shelter you are scheduled for your lunch. Please help us respect their ongoing support of our programs here at Roper Mountain by limiting your order to Chick-Fil-A on Pelham Road. Thank you!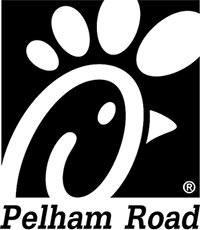 ---
---