Field Trips
Lesson Requests

Teachers must submit the request form in our Educator's Directory by the deadline noted on the form. Guides are sent to Greenville County public and private schools as well as schools in surrounding counties to the attention of your school principal. The Educator's Directory contains complete information on requesting and planning your visit. The Directory is also available on this web site or can be obtained by calling the Science Center and requesting one. Home school students must request a visit as a class through the home school association of which they are members.
---
Combining Classes
Each teacher may bring only one class to a lesson. Combining classes into a single lesson is not permitted unless first approved through the scheduling secretary. Our goal is to keep class sizes small so that each student can achieve the maximum benefit from the visit. If bus or other requirements make it necessary to bring additional groups, our scheduling secretary can help you find a way to achieve this goal in a way that benefits all students and insures that materials are available for everyone. Lessons can be adjusted appropriately to optimize the student experience only if we know of your needs in advance of your visit.
---
Preparing Students for Their Visit
The educational value of your visit will be improved if you review with your students the PreVisit Information. A summary of the lesson, vocabulary, and other lesson-specific information are available on this web site. We also recommend that you explain the purpose of the field trip to the students, describe the schedule of activities for the day, and review behavioral expectations. Our School District safety plan requires that all students wear clearly readable name tags. The instructors also appreciate these tags so they can call on students by name. Be sure students know what to wear on the day of the visit for their safety, health and comfort.
---
Lunches
The Science Center provides no food service so bag lunches should be brought with you. Picnic areas are available between programs and are assigned at the teacher's request. Please prepare and have students dress appropriately because some shelters are outdoors.
In addition, some schools arrange with local food vendors such as our Community Partner Chick-fil-a of Pelham Road to deliver lunches.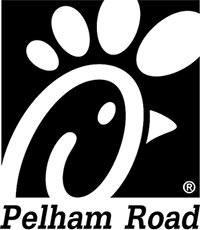 ---
Important Links
---
Please Note
RMSC can't take credit card payments over the phone.
---
---