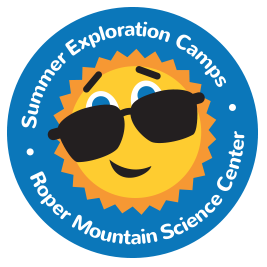 Members only registration Monday, February 19 through Wednesday, February 21. Registration begins online only at 7:00am on February 19.

Access to member registration has changed!

We will no longer send a link to a private registration page. Instead, members must be signed into their accounts in order to access camp registration.

It is very important that you:
1) Have a current membership
2) Be able to sign in to your account on our website.

We strongly encourage you to test your membership log-in before 12noon on Friday, 2/16. We cannot guarantee that any issues not resolved by that time can be addressed in time for you to get the camps you want.

To make sure you can successfully access your member account, click on the link below and follow the instructions:
Click here for instructions

To troubleshoot error messages:
1) Be sure you are signed in to your account. On the upper right hand corner of the screen, you should see your email address. If you don't see it there, click Sign In and enter your username and password.
2) If your membership is expired: Go to the Membership page, renew your membership and try again. (NOTE: Be sure you are signed in to your current account so that it renews your membership instead of creating a new one.)

You cannot see our membership expiration date on our website. If you need to know when your membership expires, please contact us at 864.355.8906.

If you are signed in and are sure your membership is current, and you are still getting this error message, please contact us as soon as possible.
Audrey Pyle: apyle@greenville.k12.sc.us
or 864-355-8902
Lisa Phillips: liphilli@greenville.k12.sc.us
or 864-355-8925



Inspiring Wonder!
Discover and celebrate the world of STEAM (Science, Technology, Engineering, Art and Math) that shapes our everyday lives.




Free to members, but tickets are required
6:00pm Legends of the Night Sky -
Perseus and Andromeda
7:30pm STARS

Pre-order your tickets online to guarantee your spots.  If you are unable to use your reserved seating, contact us at 355-8904 or  kycox@greenville.k12.sc.us so the tickets can be made available for other patrons.



Free to members, but tickets are required
Journey to Other Worlds!
Meet Kevin Metrocavage, International Space Station Operations Manager from NASA Headquarters, and join us for other activities that will be out of this world!




Free to members, but tickets are required
---
---