Science PLUS Institute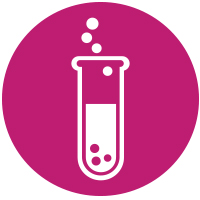 Background
The Science PLUS Institute is funded by an Education Improvement Act grant—your state tax money at work in a very direct way! The grant was written specifically for Roper Mountain Science Center to educate the state's public school science teachers in hands-on activities for the classroom and to give science materials needed to teach those activities. Since 1993, over 4,437 South Carolina teachers, representing ALL of the state's school districts, have participated in Science PLUS classes! 
Important Links
---
2020 Summer Science PLUS Institute Application


SCIENCE PLUS SCHEDULE

Summer Courses

July 6-10th
• Light and Sound 4th grade
• Forces and Motion 5th grade
• Energy 6th grade
• Forces and Motion 8th grade
July 13th-17th
• Astronomy 4th grade
• Human Body 7th grade
• Astronomy 8th grade
July 20th-24th
• Science Activities 1st and 2nd
• Weather 4th grade
• Ecosystems 5th grade
• Weather 6th grade
• Physics 9th-12th grade hosted at Furman University
July 27th-31st
• Environments and Habitats 3rd grade
• Organisms 4th grade
• Landforms and Oceans 5th grade
• Chemistry 7th grade
• Chemistry 9th-12th grade hosted at Furman University
2-Day Courses:
• July 7th-8th - SPED: Physical Science
• July 14th-15th - Science and Engineering Practices 3rd grade
• July 14th-15th: - Science and Engineering Practices Middle School
---
Format
Summer Institute
Presented in a one-week, grade-specific, one-subject format. Participants in the summer Institute leave with 30 hours towards recertification along with nearly $1,000 worth of science materials for their classroom! The 2020 Institute features 17 different courses for teachers of grades 1-12.

Mini-PLUS
A 3-hour sessions held on Saturday's around the state. Attendees receive $150 worth of classroom supplies along with 3 hours towards recertification. Courses occur at different locations across the state.

Afterschool Institute
Join us for a 1 hour session held after school at Roper Mountain Science Center in Greenville, SC or Virtually from your school! Participants will leave this session with 1 hour towards recertification along with $50 worth of materials for their classroom.
*If your school is within 25 miles of Roper Mountain Science Center you are required to attend the Institute in person.
2-Day Institute
Occurring during the Summer at Roper Mountain Science Center, this 2 day course will be a deep-dive into special topics.  Summer 2020 brings 3 different 2-day course options.
---
Selection Process
Selection for the Institute is not based on merit; the selection committee's goal is to make this opportunity available equitably to SC public school science teachers. The committee chooses teachers with a wide range of experience levels, knowing that participants learn from the expertise of their colleagues and are inspired by their enthusiasm. The committee always chooses at least one participant from each school district with applicants, regardless of district size; proportionately more applicants are selected from larger districts. Priority is given to first-time applicants, especially those from Palmetto Priority Schools and from Title I schools.
Any eligible first-time applicant not selected in the current year will be placed on a mailing list to receive the following year's brochure/application. The selection process begins anew each year; teachers must reapply to be considered. Previous participants in Science PLUS may reapply, but priority in selection is given to teachers who have never before attended the Institute.
---
Benefits to Teacher Participants

Science PLUS participants receive science materials for their classrooms. These items belong to the teachers as long as they continue to teach in the public schools of South Carolina. If they transfer to another public school within the state, the materials go with them. If they leave the public schools or leave the state, the items become the property of the last school where the teacher taught.
The Science PLUS Institute is not intended to be a leadership institute; however, this experience often motivates teachers to grow in new areas, including leadership. Past experience has shown that Science PLUS participants go back to their schools excited about teaching science. Many of them have become lead science teachers or have set up science labs at their schools. Some of them now teach only science, by choice! Almost all would say that they now have the confidence to try subject matter or teaching approaches that they previously avoided. South Carolina students are the beneficiaries of all these positive attitudes, and that is why this program exists!
---
Questions? 
Science PLUS Institute Office
Roper Mountain Science Center 
402 Roper Mountain Road, Greenville, SC 29615
E astjohn@greenville.k12.sc.us   P 864.355.8916   F 864.355.8951
---
---