Virtual Field Trips — RMSA Junior Astronaut Training
Click Here to visit the Center for Interactive Learning and Collaboration (CILC) to register for programs. Select the program you are interested in and click Book it!. Next, you will need to join the CILC if you are not already a member – "Join Now for Free". Follow steps to book the program.
If you have any questions please contact the Virtual Field Trip Coordinator, Jasmin Poor for more information.
---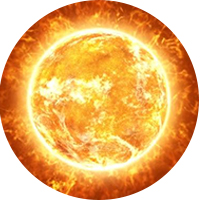 For Grade 1
Students will join Roper Mountain Space Agency's Junior Astronaut Team where they will learn more about our Sun, the Star of our Solar System, and how technology enhances our knowledge about the Earth and the galaxy.
1.E.3A.1
Use, analyze, and interpret data from observations to describe and predict seasonal patterns of sunrise and sunset.

1.E.3A.3
Obtain and communicate information to describe how technology has enabled the study of the Sun, the Moon, planets, and Stars.

Next Generation Science Standards:
1-ESS1-1
Use observations of the sun, moon, and stars to describe patterns that can be predicted.

1-ESS1-2
Make observations at different times of the year to relate the amount of daylight to the time of year.
---
---
---