Virtual Field Trips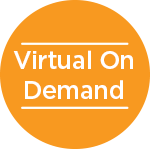 Give students the excitement of a field trip to Roper Mountain, even if you can't leave the school! Roper Mountain's dynamic instructors come direct to your classroom through two-way video conferencing technology. Each lesson is unique, engaging and based on South Carolina and National standards.
---
RMSC Receives Pinnacle Award from CILC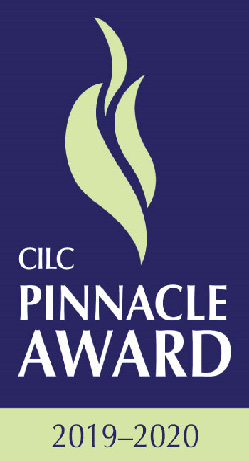 RMSC received a CILC Pinnacle Award from the Center for Interactive Learning and Collaboration (CILC) in 2018-19, 2015-16, 2011-12 and 2009-10. We received an honorable Mention in 2014-15 and 2012-2013. The award is presented annually to organizations delivering outstanding K-12 standards based interactive videoconferencing programs. Read More.





---
Science VFTs
Social Studies VFTs
---
Planning Information
Click Here to visit the Center for Interactive Learning and Collaboration (CILC) to register for programs. Select the program you are interested in and click Book it!. Next, you will need to join the CILC if you are not already a member – "Join Now for Free". Follow steps to book the program.
If you have any questions please contact the Virtual Field Trip Coordinator, Jasmin Poor for more information.
CILC Programming Quick Reference Guide
Technical Requirements
We connect with schools using a Zoom virtual meeting room
You will need to download and install the Zoom software. See the file below with step by step instructions for connecting to a Zoom meeting room.
For a Zoom connection, you will need a computer that is equipped with a microphone and web camera. You will also need to connect the computer to a large monitor or projector and screen, and a speaker system.
If you are unable to use Zoom for our Virtual Field Trip please contact jpoor@greenville.k12.sc.us
Schedule
Maximum of 4 VFT session per school day -The earliest start time for the first session is 7am Eastern Time (US)
We recommend scheduling one hour per session with at least 10 minutes between sessions, but if you cannot work that into your school's schedule we will work with you to create a schedule that works
For four sessions in a day one 30 minute or longer break between sessions is required for our educator to eat
Fees
For program fees please refer to the program pages.
Program Request Tutorial
---
Please Note
RMSC can't take credit card payments over the phone.
---
Using Zoom As A Teacher With Virtual Field Trips
Download step by step information
---
Virtual Field Trip Badge Program
---
---