Roper Mountain Science Center has been doing big things on a little mountain since 1985. We provide hands-on science learning labs for students, inspiring education programming for the public, and state-of-the-art training for teachers.

Unfortunately, we are at capacity at our current facility. Demand for our programs far outpaces our classroom availability. Summer camps are full; there is a wait list for programs.

To meet this need as well as our growing demand, Greenville County Schools made a $12.2 million investment to build a new Environmental Science and Sustainability Center on the Roper Mountain Campus. The Center is the first new educational building since 1990. It will provide unique and immersive educational experiences that foster exploration and stewardship of natural resources and engage students in grades 4 through 7 in hands-on learning about personal and global sustainability.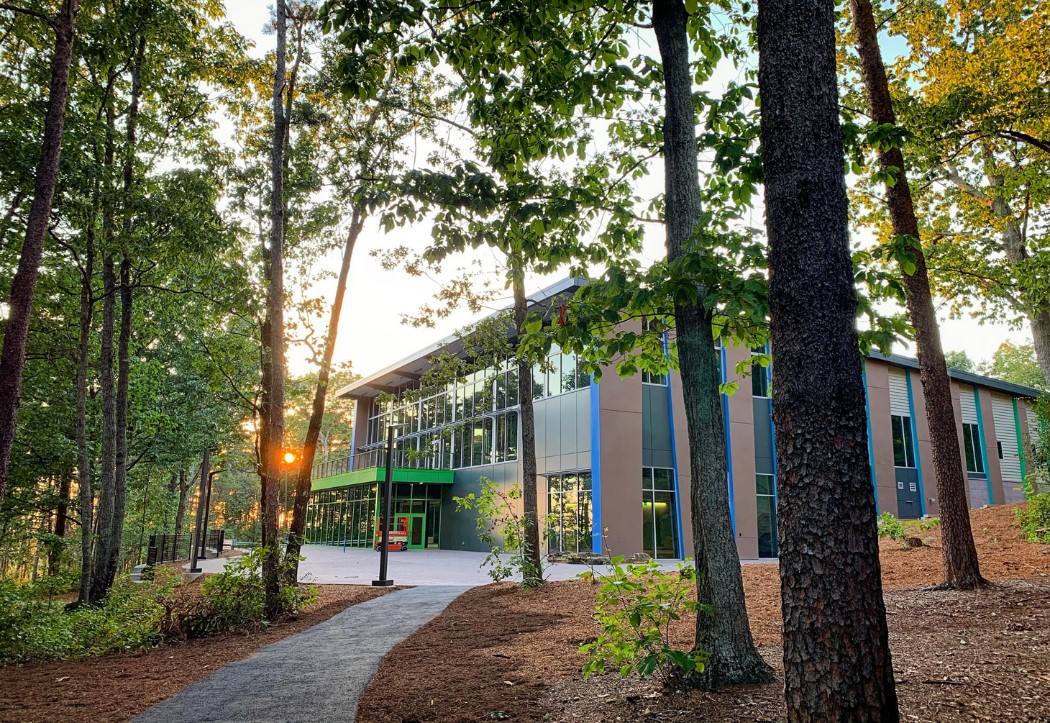 The Roper Mountain Science Center Association (RMSCA), a 501c3, has a long history of working hand-in-hand with Greenville County Schools to create the Science Center.

The Doing Big Things on a Little Mountain campaign is a $4.2 million campaign by the RMSCA to provide funding for both permanent and travelling exhibits in the new Environmental Science and Sustainability Center, enhanced public programming, and expanded operating hours, as well as exhibit licensing and refurbishing. Dr. Jeff Lawson of Piedmont Arthritis Clinic and Kim Mazur, retired from Lockheed Martin, serve as campaign co-chairs.

The new Environmental Science Center will allow us to expand our school program attendance by more than 15% by adding new standards-based labs for 4th through 8th grade in earth science, ecology and sustainability. In addition, we will offer enhanced teacher professional development programs in environmental science and sustainability, as well as expanded public programming and increased operating hours.

$2.5 million of the $4.2 million has been raised to date. Gallery sponsors include Greenville Water, ReWa, Fluor and Michelin. Other exhibit sponsors include the Greater Greenville Sanitation Commission, Piedmont Arthritis Clinic, Symmes Foundation, BOSCH Community Fund, Duke Energy, John I Smith Charities, Jolley Foundation, Greenville Evening Rotary, ScanSource, SCETV, and South Carolina Charities. Many individual donations have also been received.

The new Center will open to the public on June 1, 2021 with our new Summer Adventure program.

Click here to have a staff member call you about the campaign