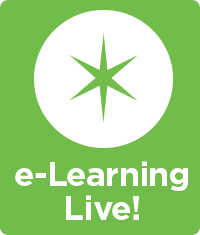 Join us for a virtual visit to Roper Mountain in this series of live, standards-based demonstrations specifically designed to support student learning in a virtual environment.
Each quarter, multiple indicator-specific lessons aligned to the GCS pacing guide will be offered that not only provides subject-specific content, but can also assist students in practicing their inquiry skills.
To maintain proximity to the pacing guide, lessons for each grade level will change every few weeks. New lessons will be added each quarter. Teachers may register for each lesson offered for their grade level. These lessons are offered through Zoom.
Specifics include:
ten to fifteen-minute live demonstration by our Roper Mountain science or social studies specialist
reflection time to ask questions or offer comments about the activity via chat box
total connection time is approximately 30 minutess
*please note: teachers are required to be logged in with their students
Register for Elementary School Lessons
Register for Middle School Lessons