Update on Onsite Field Trips
RMSC is closed for onsite field trips until further notice, but is offering eLearning Live options.

Join us for a virtual visit to Roper Mountain in this series of live, standards-based demonstrations specifically designed to support student learning in a virtual environment. Each quarter, multiple indicator-specific lessons aligned to the GCS pacing guide will be offered that not only provides subject-specific content, but can also assist students in practicing their inquiry skills.
eLearning Live!
---

Giant Dome Theater & Planetarium
The rollercoaster that is 2020 continues. Due to rising numbers of Coronavirus, we are disappointed to announce that all in-person activities at Roper Mountain, including Friday Starry Nights, are suspended. Greenville County Schools is following the guidelines provided by DHEC for the re-opening of schools.
Join us virtually through our series of Star Talks and Star Parties.
---

Environmental Science & Sustainability Building
The tremendous growth in Greenville and the Upstate over the past few decades has helped to drive the expansion of our programs, filled our existing facility, and fully maximized our services. To meet this need, Greenville County Schools has made a $12.2 million investment in a new Environmental Science and Sustainability Center on our campus. The 30,000 square foot facility will provide unique and immersive educational experiences that foster stewardship of natural resources and engage students and visitors in hands-on learning about the Greenville watershed, the water cycle, and personal and global sustainability.
Self Guided 360 Tour of the new Environmental Science & Sustainability Center
---

Science on Wheels
While some Science on Wheels offerings are not currently avialable due to COVID19, we now have new classroom programs available that allow for social distancing as well as virtual versions of our assembly programs. Check the links below for more details.

Bring a Roper Mountain science lesson directly to your site. Our traveling programs can suit any audience from school students to families.
Science on Wheels public program information

Science on Wheels school program information
---

Roper Mountain…
Check out why Roper Mountain is the most impactful learning experience in the Upstate.


---

eLearning Video Resources
RMSC Science and Social Studies Specialists provide video shorts with question prompts.
Click here
to support your learning at home.
---
---
---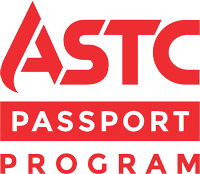 ---